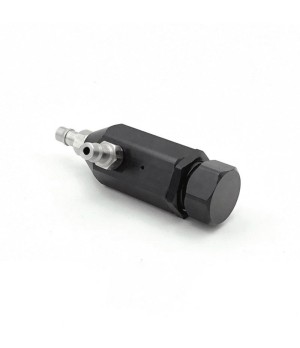  
Manual Boost Controller Turbo Pressure universal
Tax included
Shipping in 2-3 days
Turbo Pressure Regulator Manual Boost Controller universal turbo handle
For manual turbo pressure adjustment on cars with pneumatic wastegate turbines Up to 2 BAR (30 PSI)
Secure payment
Express shipping
Order support
Turbo Pressure Regulator Manual Boost Controller universal turbo handle
For manual turbo pressure adjustment on cars with pneumatic wastegate turbines Up to 2 BAR (30 PSI)
Specifications:
Color: black
Material: aluminum
Quantity: 1 piece
Instructions not included
NOTE: It is recommended that this tool be installed in specialized workshops.
The regulation should be set with the help of a turbo pressure gauge to monitor the boost levels.
It is possible to damage the turbine or other engine components if used incorrectly.
Other products you may be interested in