Back

Products

Exhaust systems

Lambda

Emulatori sonda lambda

Lubrificanti

Filtri olio

Trasmissione

Transmission & Differential

Sospensioni

sway-bar

Brake systems

ECU

Featured

NEW

Brands

Img

Welcome to our store

Carparty offers carefully selected quality products in the aftermarket aftermarket. We pay particular attention to the relationship with the customer, from packaging to delivery of the order.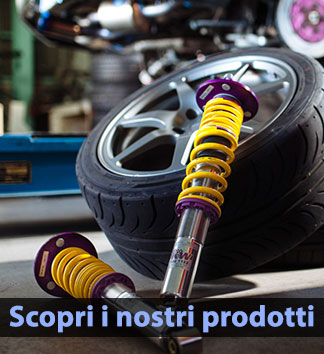 List of products by brand AEM Electronics
"At AEM, we set the standard in the performance aftermarket by providing racers and car enthusiasts around the world with innovative performance cars electronics that are engineered to outperform.."
AEM EMS Series 2 è una centralina standalone specifica per Honda S2000 AP1 (F20) 99-04. Sostituisce completamente la ECU originale e controlla ogni aspetto del motore.
Si collega al cablaggio di fabbrica e utilizza tutti i sensori originali. Ciò significa che non è necessario sostituire alcun sensore o parte di cablaggio, è sufficiente collegare l'EMS ai connettori di serie per interfacciarsi con la S2000. Permette gestione VTEC, rev limit, fasatura, carburante, gestire iniettori più grandi, controllo boost, iniezione di azoto, acqua/metanolo, anti-lag ed è possibile mantenere l'indicatore della temperatura acqua di serie. AEM EMS Series 2 vi permette anche di proteggere con una password le mappe. Gestite interamente l'elettronica della vostra S2000 con il software dedicato AEM Tuner.