Back

Products

Exhaust systems

Lambda

Emulatori sonda lambda

Lubrificanti

Filtri olio

Trasmissione

Transmission & Differential

Sospensioni

sway-bar

Brake systems

ECU

Featured

NEW

Brands

Img

Welcome to our store

Carparty offers carefully selected quality products in the aftermarket aftermarket. We pay particular attention to the relationship with the customer, from packaging to delivery of the order.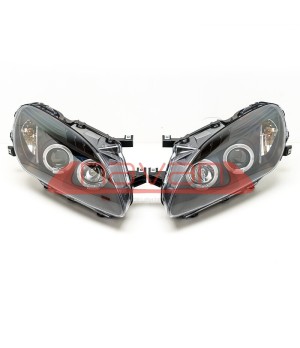  
Honda S2000 Navan headlights
Tax included
Shipping in 5-10 days
Honda S2000 Headlights
To suit : Honda S2000 AP1
Part type : headlights
Identical to OEM quality and finish
Road approved for USA (SAE/DOT)
Easy installation, in place of OEM units
Rejuvenate your lighting for more safety and a modern look !
Sold as a pair
About Navan
Created twenty years ago, Navan specialize in automotive lighting. Whether it be aftermarket or OEM, Navan products are notably DOT / SAE (USA, Asia) certified, and equip many vehicles around the world. Navan headlights, rear lights and blinkers combine safety and reliability, with a modern design, thanks to the use of LEDs and sequential turn signals.
Whether you wish to rejuvenate your car with modern lighting, replace headlights that have become tarnished and oxidized over the years, Navan products are highly recommended by car enthusiasts !
Honda S2000 Headlights
To suit : Honda S2000 AP1
Part type : headlights
Identical to OEM quality and finish
Road approved for USA (SAE/DOT)
Easy installation, in place of OEM units
Rejuvenate your lighting for more safety and a modern look !
Sold as a pair