Back

Products

Exhaust systems

Lambda

Emulatori sonda lambda

Lubrificanti

Filtri olio

Trasmissione

Transmission & Differential

Sospensioni

sway-bar

Brake systems

ECU

Featured

NEW

Brands

Img

Welcome to our store

Carparty offers carefully selected quality products in the aftermarket aftermarket. We pay particular attention to the relationship with the customer, from packaging to delivery of the order.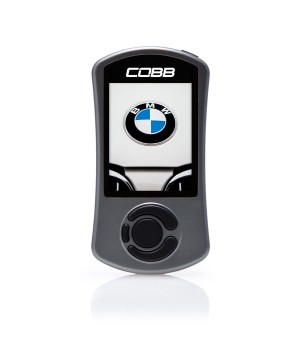  
COBB AP3-BMW-001 AccessPORT V3 for BMW 135i-335i (N54)
Tax included
10-20 working days
Larger, full color, higher resolution screen

Customizable multi-gauge display

In vehicle mount, with on/off switch

Faster, easier to use and just better all around

Interchangeable faceplates
Throw away your gauges!! The new in-cabin mountable Accessport V3 has a large, full color, higher resolution screen which allows you to monitor up to six parameters in real time. Fully customizable from the look (multiple bezel colors), layout (set up a race, street or dyno gauge cluster) and mounting options (choose from 1,000s of standard vehicle mounts). Of course, all of the great COBB tuning is included - with enough space for 100 calibrations. This is your new Accessport - and maybe the last one you'll ever need.
The Accessport V3 is the world's best selling, most flexible ECU upgrade solution for BMW. Unlock power hidden within the vehicle by replacing conservative factory settings with more aggressive calibrations. Upgrade forever with off-the-shelf (OTS) calibrations for most bolt-on modifications. It's the last engine management solution you'll ever need.
FEATURES
BMW N54 Accessport V3 (AP3-BMW-001)
Larger, full color, higher resolution screen

Customizable multi-gauge display

In vehicle mount, with on/off switch

Faster, easier to use and just better all around

Interchangeable faceplates