Back

Products

Exhaust systems

Lambda

Emulatori sonda lambda

Lubrificanti

Filtri olio

Trasmissione

Transmission & Differential

Sospensioni

sway-bar

Brake systems

ECU

Featured

NEW

Brands

Img

Welcome to our store

Carparty offers carefully selected quality products in the aftermarket aftermarket. We pay particular attention to the relationship with the customer, from packaging to delivery of the order.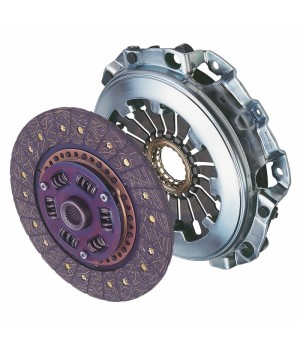  
Exedy Stage 1 Organic Clutch for Honda S2000
Tax included
Shipping in 5-7 days
Exedy Stage 1 Organic Clutch for Honda S2000
For Honda S2000
Years : 06/1999->12/2008
Engine code(s) : F20
Torque capacity : 380 Nm
Supplied with bearing
Organic disc, sprung
Made in Japan by Exedy
Exedy Reinforced Stage 1 Organic Clutch Specifications
Exedy organic "Stage 1" clutch kits are designed for vehicles with a slight power increase, being used predominantly on open road. They support an extra torque/power increase of around 20-25% compared to OE, thanks to an improved friction material and uprated pressure plate. However, in terms of "bite" and stiffness, they are equivalent to an original clutch, so feel great for everyday use!
Exedy clutches are made in Japan. They benefit from Japanese build quality and guarantee extreme robustness and outstanding performance and reliability.
Characteristics
Car Make:  Honda
Car Model: Honda S2000
Engine Code: F20
Torque Capacity (at Flywheel): 380 Nm
Disc(s) Diameter: 210 mm
Clutch Type: Pull
Disc(s) Type: Organic, Sprung