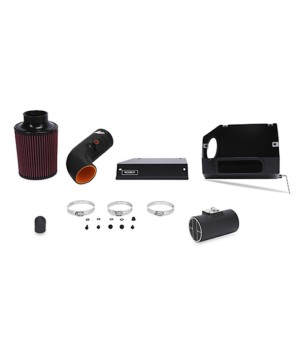  
Mishimoto Air Intake for Toyota GT86 and Subaru BRZ
Tax included
Shipping in 2-3 days
Direct fit for Toyota GT86 & Subaru BRZ
Less restrictive than OEM
Proven gains of up to 10HP
Washable air filter
Improves induction tone
Quick and easy installation
Designed in the USA
Lifetime warranty from Mishimoto
Secure payment
Express shipping
Order support
Mishimoto Air Intake for Toyota GT86 and Subaru BRZ (black)
Choose Mishimoto quality with this performance air intake. This performance biased intake ensures a fresh air supply to your engine, by isolating the filter within your engine bay, protecting the filter from hot air.
Due to increased air flow and increase in fresh air, Mishimoto report gains of up to 10 WHP whilst giving a significant increase in induction note.
This filter is designed in the USA, and comes with a lifetime warranty from Mishimoto. It mounts directly in place of the original filter, with no modification necessary, and is fully reversible.
Direct fit for Toyota GT86 & Subaru BRZ
Less restrictive than OEM
Proven gains of up to 10HP
Washable air filter
Improves induction tone
Quick and easy installation
Designed in the USA
Lifetime warranty from Mishimoto
Other products you may be interested in